Llanidloes Mid Wales - The First Town on the River Severn
L.L.A.N.I. Ltd

FaceBook

Visitors' Book
Sign our Visitors' Book
Llanidloes - The Arwystli Country, Wales UK

 Cymraeg  

 franšais  

 espa˝ol  

 Nederlands  

 Deutsch
Llanidloes is at the heart of the ancient medieval kingdom of Arwystli; the first town on the River Severn and an ideal spot to take a break; be it for just a couple of days, a week, or a fortnight. But be warned, the place is dangerously addictive. You might never want to leave. Today, Arwystli includes many of the most beautiful towns and villages in Mid Wales; Llanidloes (of course), Llandinam, Trefeglwys, Caersws, Carno, Llangurig and beyond.
The Llanidloes web site comprises a network of pages created by the businesses, clubs and associations that make the town and area such a special and vibrant place to live and visit. Here you will find a wide variety of information, from accommodation options, up and coming events to outdoor activities. Welcome to Llanidloes Wales!
Sarn Sabrina Walk - Entry Now Open
Next event Saturday 31st May 2014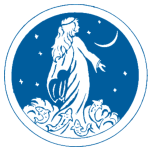 Based on the Celtic myth of Sabrina, a water nymph said to inhabit the waters of the River Severn, we have created a 25 mile circular route called the Sarn Sabrina and a shorter 12 mile route called the Semi-Sabrina.
The Sarn Sabrina Walk is both a one day challenge walking event which held its inaugural walk in 2006, and a trail that can be walked over a number of days for you to savour the beautiful views the route encompasses. Discover more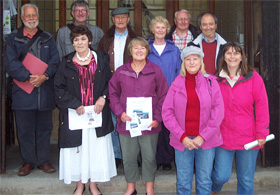 FREE Guided Town Walks Llanidloes town guides will be conducting free escorted walks around this historic market town. A group of 10 volunteers have been doing their homework and learning interesting facts about the buildings and people since its beginnings centuries ago. Further information and times
Visitors' Book
26 January 2014
Janet said

John Pott born 1672 is my 15th great grandfather. I just found out today how cool is still. one day I would love to visited your county
23 December 2013
Thomas R Owens said

Just visiting your site to see where my Great,Great Grand father David B. Owen came from. He was christian at Llanidloes. I am from America and David settle in Scranton,Pennsylvania in 1833 with his parents John and Sarah. You have a very beautiful town and I hope to visit someday.