What to do
L.L.A.N.I. Ltd

FaceBook

 Cymraeg  

 franšais  

 espa˝ol  

 Nederlands  

 Deutsch
There are lots of things to do in Llanidloes, so if you're planning a visit you won't be disappointed.
Here you will find useful information on up and coming events, outdoor activities, and other attractions you might like to stop and see. Select from the links for more information.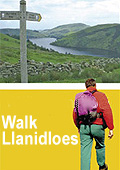 Walking
There are over thirty separate routes around the town which are clearly way-marked and signposted. They link Llanidloes with the smaller surrounding villages of Llangurig, Llandinam and Trefeglwys and range from just a few miles to a good day's walk. The national trails of Glyndwr's Way and the Severn Way also pass through Llanidloes; fantastic opportunities to enjoy the countryside.
View and download the Llanidloes Walking Routes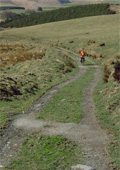 Cycling
The Sustrans routes '8' and '81' (Lon Cambria) both pass through Llanidloes. Many of the roads and tracks around the town are ideal for cyclists.
View the Llanidloes Cycle routes
Events in Llanidloes
Click on the link above for the full listing. Here are just a few to give you a taster of what to expect:
Llanidloes Shopping
Llanidloes has a variety of shops that you can while away your time in; whether youire looking for vintage clothing, walking boots, toys for the kids, old and new books, fair-trade food, or furniture; there's something for everyone.
Attractions